There's a cool, if accidental, allusion to 'Hitman: Blood Money' in Mission: Impossible – Rogue Nation.Specifically the Turandot opera act which enlivened all sorts of nostalgic memories of 'Curtains Down', a vast mission set inside an opera house.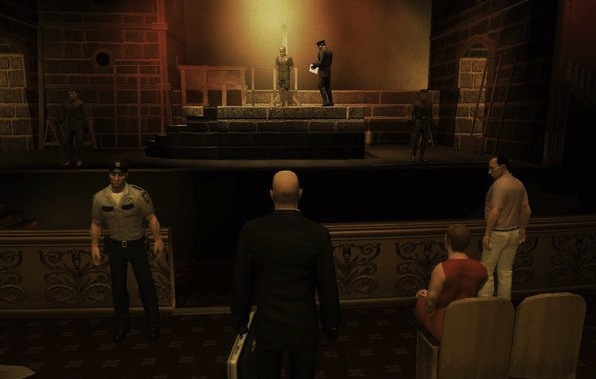 I lament the brevity of my reference in that review as 'Blood Money' was not only one of the greatest additions to the Hitman franchise but quite possible my most played game during my school days. But I digress.
After fans were left with a game changing cliff-hanger at the denouement of 47's outing in 'Blood Money' the novelty kind of wore off after a year or two. The dark years, six to be precise, were spent replaying and reminiscing until 'Hitman: Absolution' dropped and fans of the bald headed assassin erupted with appreciation, forgetting all about the testing six year wait. Why bring this up now? Well…
The international trailer for Hitman: Agent 47 went live today. Sporting an indelible barcode tattoo, demonstrable superstrength and unprecendented intelligence 47, played by Rupert Friend, is the product of years of backroom research and trial and error testing. Now, facing off against his strongest foe 47's mission is no longer dictated by the sultry Diana.
Vesting a personal interest in the life of a young woman 47 vies for both her trust and help in tearing down the truth of his origins and destroying the organisation from the top down.
With a considerably stacked cast including Zachary Quinto, Agent 47 promises greater things than its somewhat lacklustre predecessor Hitman back in 2007. For fans of the video game series this is a Must-see despite the throwaway dialogue and dumbed down plotline that may get a few ironic chuckles from the regular cinemagoer.